Not only does Singapore have the World's Best Airport (Changi received its third consecutive Skytrax gong in March 2015), but the trains and buses run on time, and the taxis are plentiful and relatively inexpensive. The transport system is carefully integrated, so train stations usually have a taxi stand or bus stop nearby. And an EZ-Link fare card saves countless hassles, and can be easily bought and topped up.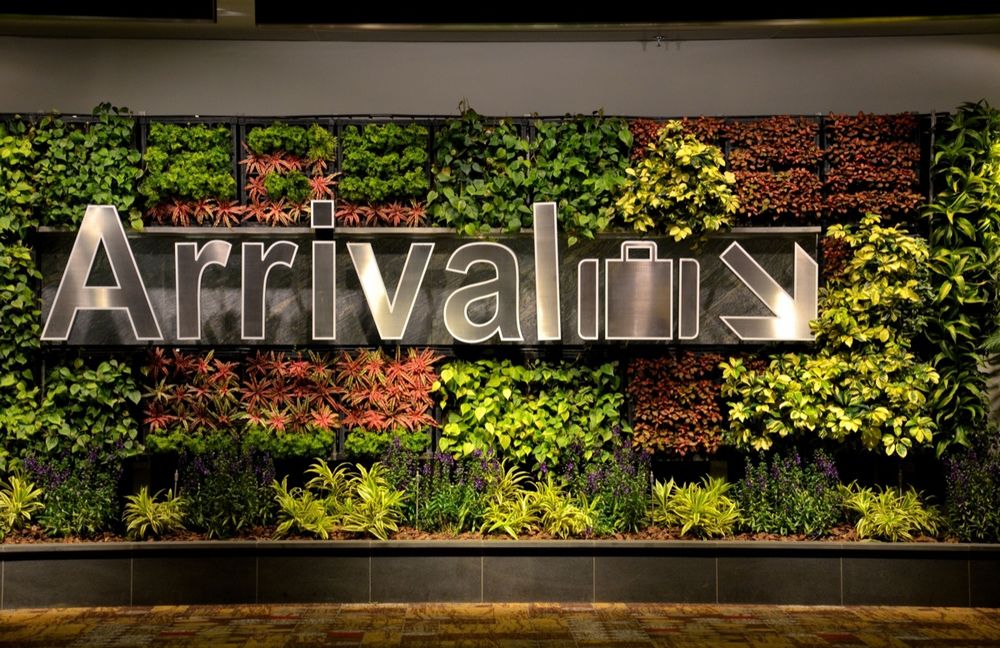 Changi News
More than 54 million passengers passed through Changi Airport in 2014.

Over 100 airlines flew to Changi Airport, from around 300 cities in 80 countries and territories around the world. (Approximately 6,500 flights landed or departed each week)

The airport handled over 1.8 million tonnes of freight in 2014, or the equivalent weight of about five-and-a half Empire State Buildings.

With a planned capacity of 16 million passengers a year, the new Terminal 4 is set to open in 2017.

Plans are underway for Terminal 5 to open midway through the 2020s; the terminal will be bigger than T1, T2 and T3 combined.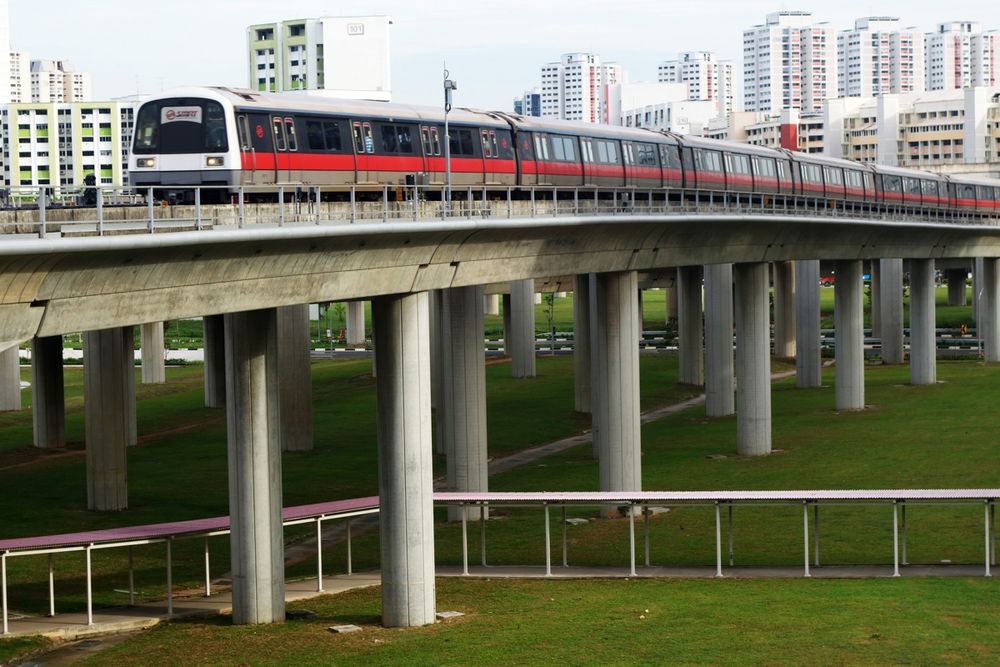 MRT & LRT
The MRT (Mass Rapid Transport) and LRT (Light Rail Transit) system is Singapore's efficient train network, offering reliable and cost-effective transport through the city and suburbs in a pleasant, safe and air-conditioned environment.
New in 2015
13 new trains have been added to SMRT's train system in 2015, shortening waiting time in the process.

Fares have gone up as of April 2015, by between two and five cents for a fare on an EZ-Link card, and 10 cents for a cash ticket.

In July 2015, a new monthly ticket will be available for $80 ($40 for seniors), for unlimited travel during non-peak periods.

Work continues on the MRT stations around the island. The most recent station to open was Marina South Pier at the southern end of the red North South Line, providing a public transport link to the Marina Bay Cruise Centre.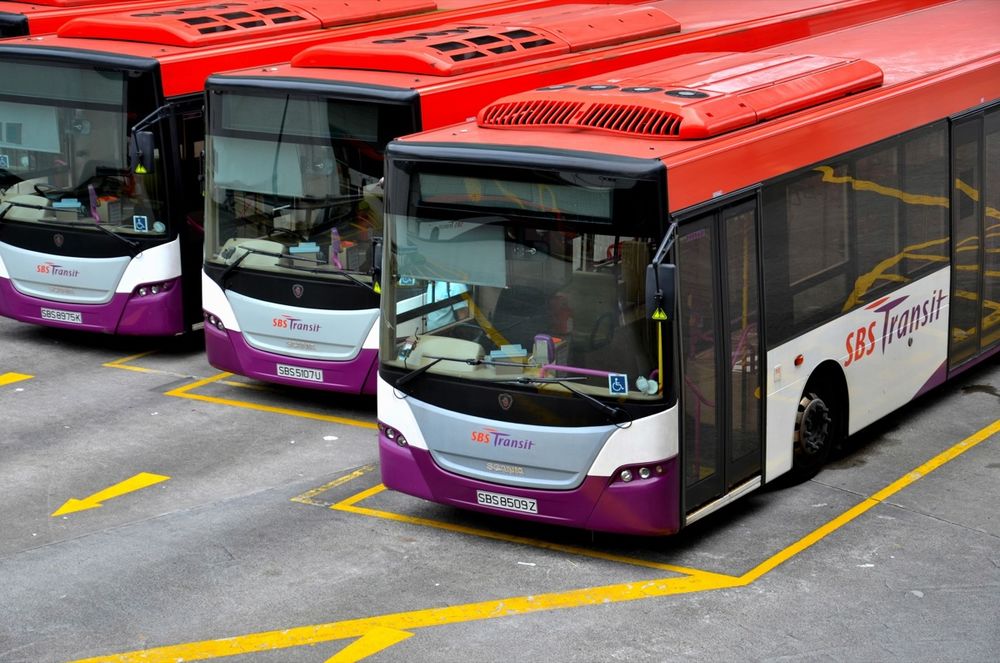 Buses
Singapore's bus system is safe, comfortable, affordable and reliable – better than in many major cities around the world. Some two million bus rides are taken each day on the island, across 300 different services. To help you navigate your way around the city on the bus, you could invest in a Mighty Minds Bus Guide, available at newsagents for $3.90.
New for 2015
550 new buses have been added to the network in the Bus Service Enhancement Programme, with the intention of cutting waiting time, especially during peak periods.

The mandatory Give Way scheme is to be extended to 370 bus stops nationwide in 2015.

Ez-Link Card Tips

Purchase cards and top them up at 7-Eleven shops, some ATMs, post offices, MRT passenger service desks, ticketing machines in MRT stations and online at ezlink.com.sg.

If you have more than one EZ-link card, make sure you use the same one for both entry and exit when on the bus or train.

Don't forget to tap in and out on the bus.

Your card can be used in a multitude of retail outlets and venues, including Cold Storage, Spinelli Coffee Company and the Singapore Science Centre.
We asked our reader panel their thoughts on Singapore's public transport:
"It's fantastic! The MRT and buses are reliable and cheap, and the taxis are great too – and much cheaper than London." – Jenilee
"Uber and taxis are my main forms of transport – very cost effective. I take the MRT and buses when I'm not in a rush; the SG Buses app is great. We have three kids and don't require a car. Everywhere is 15 to 20 minutes by cab, and getting a cab takes 10 minutes." – Alex
"It's fun hopping on any random bus and seeing where it takes you. It's a great way to learn your way around Singapore."  – Olga
"We don't have a car, so we use a combination of public transport and taxis as our methods to get around. We ride buses the most, only because the bus stop is closer than the MRT. The systems are easy to navigate, efficient and clean!" – Michelle
"I love that people are encouraged to be polite. I've rarely been on a bus or MRT where at least one gentleman didn't offer his seat to me or my kids. We don't have a car so public transport is my lifeline." – Faith
"It's efficient if you're not in a huge hurry. It can be the fastest way to get around the CBD area during rush hour, though be prepared to not have personal space or a seat." – Jeanette
"Cheap, easy, safe, reliable – and air-conditioned!" – Penny
 

Everything you needed to know about taking taxis
Most busy areas have a taxi stand, or you can walk out to a main road and flag one down – except in the CBD where this is illegal. During peak hours, or when it's pouring with rain, it's best to call a taxi on the phone – it's worth the call-out fee.
Base fare for travelling in a standard taxi (for example, Comfort or CityCab) ranges from $3 to $3.50, though there is talk of an increase in 2015 to $3.80. During peak hours (Monday to Friday, 6am to 9.30am, and Monday to Sunday, 6pm to midnight), passengers pay an additional 25 percent of the metered fare; and between midnight and 6am, they pay an additional 50 percent.
The CBD surcharge is $3 and call-out charges are $2.30 during non-peak hours and $3.30 during peak hours. Expect to pay around $12 for a 10-kilometre off peak trip. Fares can be paid in cash– smaller denominations are preferred – or by credit card (not VISA!). Some taxis also accept NETS and EZ-Link cards. Although taxi drivers speak English, differences in accents can occasionally cause confusion.

And some top taxi tips from our reader panel
"Always try to strike up a conversation with the taxi uncles – which part of Singapore are they from, where is their favourite chicken rice stall, and so on. I've learned some real gems this way. And try to hail a cab from a mall or hotel, especially when it rains – it's much quicker." – Olga
"Make sure you get the Grab Taxi app on your phone, as well as other taxi apps. Don't always expect the taxi drivers to know the way – plan the route yourself and let them know. Try and flag a taxi if possible to avoid the booking charges." – Jenilee
"Use your own smart phone GPS at the same time to make sure the driver is going the right way." – Kelly
"If it looks like it's going to rain and you need to go somewhere, make sure you pre-book either an Uber or a taxi; if not, you'll be waiting at least 20 or 30 minutes to get transportation." – Jeanette
"One taxi driver told me that their system ranks riders – so if you do a lot of 'no shows' (i.e., you book a taxi and don't show up to get in it), you're less likely to get a taxi when it's really busy." – Faith
"Never queue; it's quicker and not much more expensive to order a taxi. If you're calling to book from home, it's easier to use a landline as it will already have the address programmed." – Penny
This article first appeared in the EL City Guide 2015/16.